Sanitizing Services Are Included In EVERY Cleaning!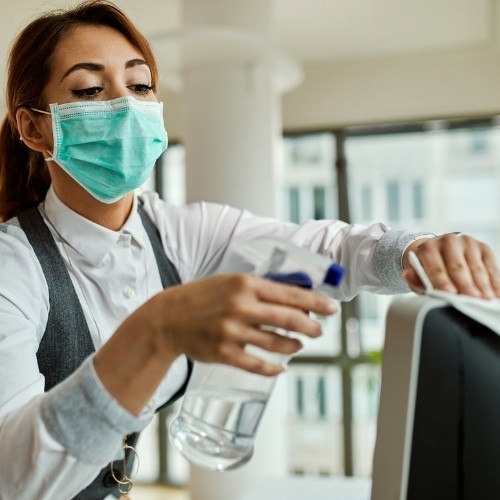 Keeping Your Family Safe With Our Home Disinfection/Sanitization Services Every Time We Clean!
Maids on a Mission is 100% committed to not just "cleaning" your house, but also "sanitizing" your home, What this means is that when we clean surfaces that people touch (like doorknobs, doors, switch plates, kitchen, and bathroom surfaces) we use a hospital-grade disinfectant that is EPA approved to kill most germs and viruses like Covid-19 and the flu.
Read more about EPA-approved disinfectants here.
Regular disinfecting during your cleanings are a great way of protecting your family and keeping everyone safe.
Want more information about our home disinfection/sanitization services? Give us a call anytime! We are always happy to answer any and all questions you may have about our professional cleaning services.
We look forward to being your trusted home cleaning service!
You're going to love your clean house!